Your life's work has been to help clients plan for their future. now is the time to plan yours!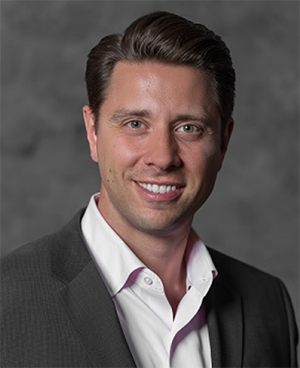 Dr. Jason Van Duyn
CFP®, CHFC, CLU, MBA
The Transition to Freedom™ process is based on research Jason conducted for his doctoral dissertation, plus 19 years of observations working in the wealth management industry. It offers advisors the opportunity to develop a customized transition strategy that address their unique goals. AQuest Wealth was recognized by Corp! & Mich Business magazines and the top wealth management firm in Michigan for Success in Transition to Freedom.
"The Succession Successes award honors family owned and operated businesses that have successfully transitioned leadership and ownership from one generation to the next."
The Transition to Freedom™ process is based on research Jason conducted for his doctoral dissertation, plus 19 years of observations working in the wealth management industry. It offers advisors the opportunity to develop a customized transition strategy that address their unique goals.
Pursue your passions and introduce your clients to AQUEST Wealth while AQUEST handles:
When you are ready, pick your retirement date and begin to collect payment on value of your practice
Gary Jorgenson

The American Group

My practice is based in the upper peninsula, and as retirement inched closer I become more and more concerned about finding a quality advisor to care for my clients. After meeting Jason through a mutual colleague, we began to craft not only a unique succession strategy for my unique needs, but also about service model delivery for my clients. Not only did I receive one financial advisor for my entire practice plus a dedicated admin and paraplanner to speak with, they also had access to new tax and estate planning teams. The AQuest team's combination of old fashioned face-to-face meetings and sophisticated technology made providing quality service to my clients a breeze, even from 550 miles away!

Center for Wealth Planning

Jason had been talking with a retiring advisor in my OSJ about a succession plan when the advisor became terminally ill. Jason's knowledge and experience in the succession process allowed him to create a plan that the advisor was comfortable with, as well as produce and sign a contract that provided the surviving spouse the full asking price for the practice in an extremely limited window of time. The AQuest team's process was easy, effective and able to adapt to this unique circumstance.

Linda Shultz, CPA Molinaro Financial

I'm so happy that I decided to work with Jason and the AQuest Wealth team to help me transition to retirement. They provide the customer-centered focus that my client base deserves, while also enabling me to develop a customized strategy for my transition out of the industry. The amazing staff at AQuest was able to transition almost 90% of my clients to LPL in 5 weeks. With Jason and AQuest, I found a partner that I could trust to work with me. Transitioning a business has many facets to consider. The team at AQuest helped me transition my business so I could focus on my own personal retirement.

James Rodney Charles, CFP®

The Financial Freedom Group

Making the move to transition out of our industry is challenging. For me, the first decision was to make the decision. Then it became finding the right people and process for carrying that our effectively. My initial criteria were to find an independent, trustworthy, and educated partner who practiced the art of financial planning. From there, it migrated to the ease to making the move and who had the financial wherewithal to carry out the terms of a agreement. There are many quality people and organizations within the financial services industry. Fortunately for my clients, my family and myself, I found a partner in AQuest Wealth and Jason Van Duyn.

David M Zorn CLU, ChFC

Planning client's retirement always seemed so easy, while my own retirement had so many unknowns. What does a succession plan look like? How does it work? Will my staff be kept on and treated fairly? Will the new firm take care of all of my clients or just the top ten or twenty percent? In developing my succession plan with Jason I was able to control the transition process as well as ensure that my entire staff and client base would be well cared for. AQuest built out a beautiful new office, offered my staff a great benefit package and matched each of my clients individually with an AQuest advisor based on their personality and unique financial situation. I'm so at ease knowing that my team and clients have partnered with AQuest Wealth.
An experienced succession partner makes all the difference.
Dr. Jason Van Duyn explores four misconceptions associated with Transition to freedom and how to avoid letting them influence your future.
Don't let these myths get in the way of planning your future:
Transition to Freedom is Retirement Planning

It'll Be Easy to Sell My Business When I'm Ready

Business Value Equals Selling Price

There's No Immediate Business Benefit to Transition to Freedom
Dr. Jason Van Duyn CFP®, ChFC, CLU, MBA, has successfully integrated 6 acquisitions into his top 1.5% practice* at LPL Financial. Learn from his unique perspective as an active buyer how to boost the value of your practice.
Learn how to drive the value of your business by:

Simplifying holdings & providers

Model-izing your portfolios

Utilizing popular software


Creating a repeatable service model
*Based on the combined production of Aquest advisors as of 3/10/22

.
Check out our video series that explains some of the reasons retiring advisors have been so happy with our succession process
This video explains how retiring advisors can increase the amount they receive for their practice by working with Aquest Wealth.
In this video we explain how a "soft transition" can be better for you, your client's and your wallet. 
In this video we explain that we have the staff to provide professional service to ALL of your clients.